About Us
3 min
|
We are an international online marketing company headquartered in Toronto and Malta. Our business has excellent momentum and is focused on:
✅ Affiliate marketing
✅ Online gaming
✅ Fiscal audits
✅ International advertising campaigns
Our employees have excellent search traffic management expertise, including great experience in PPC, SMM, and RTB. Our company has combined the knowledge and skills of SEO experts, marketers, and PR managers in one package. This allowed us to take our place in highly competitive niches.
Marketing is essential to any business, and it never stands still. New tools, market trends, and top-notch approaches to advertising campaigns change almost every month. We carefully monitor all moves and try to keep abreast of the most effective techniques that can be put into practice.
We are marketers to the core and fans of our business. This approach inspires our customers and allows us to demonstrate our full potential. Our team of knowledgeable professionals also implements our own marketing and SEO approaches. This allows us to instantly respond to any changes and provide our clients with tangible business benefits not just in words but in deeds.
Our Mission
Gambling entertainment is the core of our business so far. This is a highly competitive market niche that requires special attention. Therefore, we strive to create a transparent and safe environment where users can receive unbiased and reliable information about all gaming brands.
It does not matter if we are talking about a veteran provider or a newly minted one. Our experts carefully evaluate each candidate and select the best gaming platforms that can boast:
1️⃣ Decent customer-oriented service
2️⃣ Profitable bonus programs
3️⃣ A valid license obtained in a respected jurisdiction, and so on
We are professionals in our field and want to share our knowledge and experience with a broad audience of users who need the support of pro-level experts. Our company is always ready to help and offer an unbiased look at truly reputable online casinos.
Our Values
Our team of employees embraces a cause of:
⭐️ Openness. We are always open to questions and suggestions from each user. We are working hard on analyzing each specific operator and are ready to give a detailed assessment of any other service upon your request. Our specialists are concentrated on conducting reviews of gambling websites, and we are always open to constructive criticism. This is a great way to hear an outside perspective and make the necessary improvements.
⭐️ Lack of bias. We are not afraid to express our informed opinion, no matter how famous the casino brand is. We are well aware of the value of unbiased reviews that can benefit an end-user. For this reason, our stringent audits never consider sponsored articles or paid "pseudo-expert" reviews.
⭐️ Deep dive. Gambling sector specialists are the most crucial component of the entire team. They have accumulated many years of experience and can give an expert assessment of any gaming service. The bulk of our clients considers us the geeks of the gambling world. We are fanatically enlarged by our work so that users receive beneficial information. That is why each of our reviews is based on facts and is unbiased in every inch.
⭐️ Premium quality only. We are perfectionists in our path and try to prepare each review carefully. We double-check every piece of information beforehand to ensure the first-class quality of the final product.
Our Social Mission
We passionately support all environmental initiatives to improve our planet's overall health. Our team believes that reducing CO2 emissions is one of the pressing issues for commercial companies like us and all governments without exception. Today, we are actively paying attention to a project called "CO2 Neutral Websites". We sponsor it and always try to support projects to construct and develop modern renewable energy sources.
Core Team
It looks like it's time to get to know us a little more closely. Meet our core team, guys!
Kristin Johnson – Author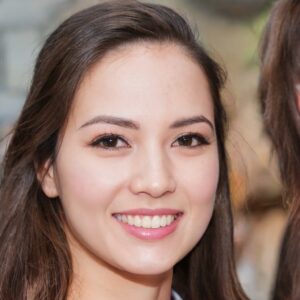 Kristin is one of the first employees who helped shape the writing department and strengthen our company from the early days. Kristin is a high-level specialist who has over 10 years in the writing business. She came to us from a top-tier online magazine. Moreover, Kristin wrote a fintech review column and even worked in television in the early days.
Kristin is a fan of online entertainment without exaggeration. Therefore, as soon as we made him a fair offer, he immediately jumped at the opportunity. Each review for him is like writing a book from scratch.
Jane Smith – Lead Editor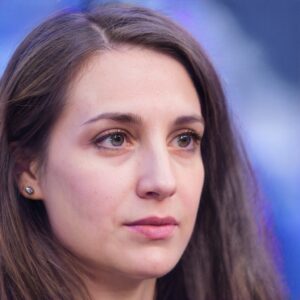 Jane was fond of online journalism from a young age and turned her youthful passion into a professional activity. Recently, she graduated from a college and aimed for significant results in every area of life. She believes that marketing is precisely the field where she can realize her potential.
Jane leads the editorial team and is one of the most highly trained professionals we have ever worked with. Keep up the good work, Jane!
Rebecca Denowitz – Wide Profile Graphic Designer
A professional graphic designer, Rebecca immediately decided to develop her career in online projects. She started by creating simple banners for small businesses in her town. After moving to Toronto, she collaborated with several virtual casinos and touched the gambling world, which determined her career for years.
Rebecca currently maintains the graphics for our website and creates stunning advertising layouts with a professional approach.
---